Since the 1964 release of Mary Poppins with Julie Andrews as the magical nanny, we have been singing along and enjoying every minute. Now, with the release of Mary Poppins Returns, the nanny is back and hasn't aged a year, but does the magic still exist?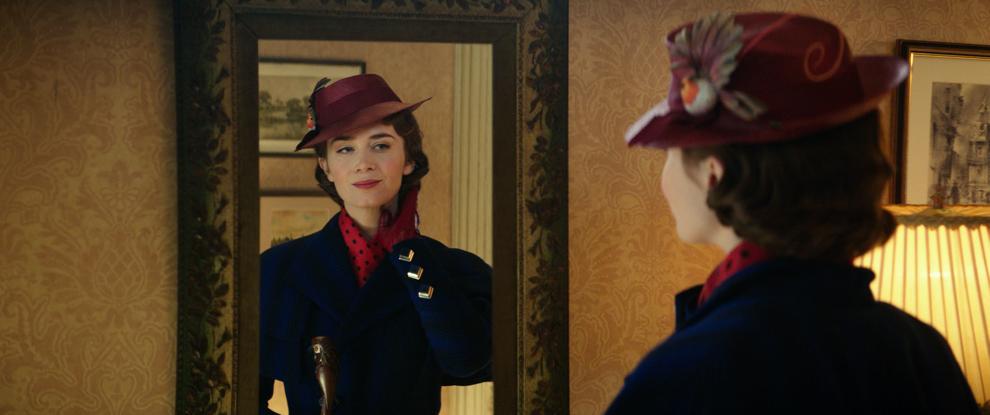 Mary Poppins (Emily Blunt) finds it necessary to come back into the lives of Michael Banks (Ben Whishaw) and his sister Jane (Emily Mortimer). Michael has recently lost his wife and is about to lose the house he lives in with his children. As he struggles to find an important document with the help of his sister, that magical nanny from their past re-emerges.
Poppins hasn't lost a step. Michael is more than eager to turn his children over to his former nanny so he can deal with life's current problems. And Mary has many of her classic tricks up her sleeve as she takes the children on a magical ride. Although Michael and Jane have experienced Mary's magic before, as grownups, they can't bring themselves to believe the children's tales, no matter how familiar.
Why is Mary back, and can she help the Banks family once again?
So much beauty with an equal dose of sugary sweetness, Mary Poppins Returns for the most part is a joyous trip to the movies. Blunt is perfectly cast as the new iteration of the character Andrews brought to life. She is fun, light and truly a breath of fresh air for the character. She maintains the essence of everything we want to see out of the classic nanny.
Lin-Manuel Miranda is lighting up the screen as Jack, a lamplighter who has always been entranced by Poppins. He shows off his musical chops that carried him from Hamilton to the big screen.
And then there are the animated/live-action sequences that are just beautiful to look at. Reminiscent of the original film, they provide a beautiful homage to that effort while continuing the legacy of Poppins' magical worlds.
Something seemed to be missing, though, from making this a truly top-notch film. I am not sure how the current generation of kids will connect with Mary Poppins Returns, but the final 10 minutes of the film is all the payoff adults could ask for and will leave a smile permanently frozen on your face.
There's no need for a spoonful of sugar in this offering that features sugary sweetness oozing from every frame of the film. I'm happy to just soak in a delightful musical romp, faults and all, and "trip a little light fantastic."
Paul's Grade: B
Mary Poppins Returns
Rated PG
Stars: Emily Blunt, Lin-Manuel Miranda, Ben Whishaw
Director: Rob Marshall
Brought to you by the publishers of TV Guide, the ultimate TV resource packed with celebrity news and commentary on what's new and what's good to watch. Get TV Guide at 88% off the cover price: call 800-866-1400 or visit tvguidemagazine.com. ©TV Guide 2018.
NEW THIS WEEK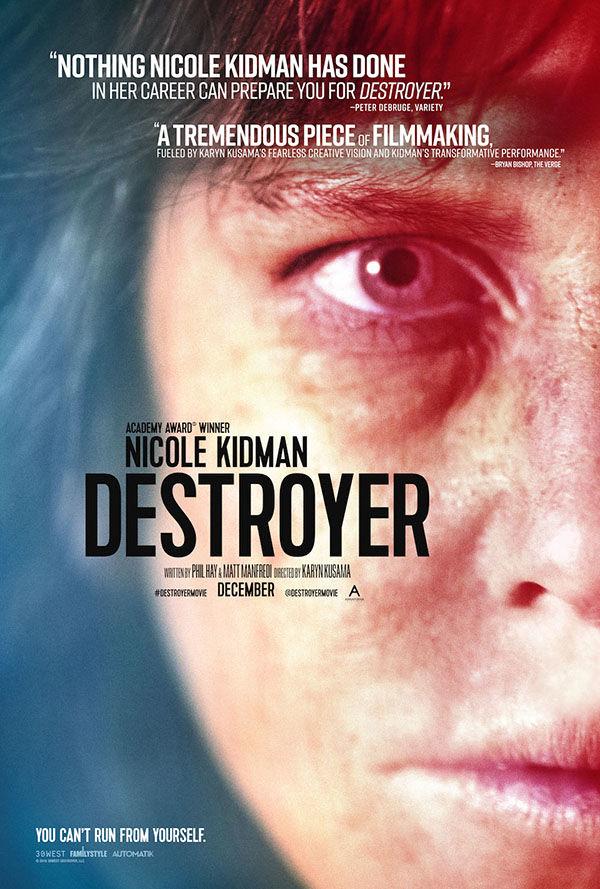 Destroyer
Rated R
Stars: Nicole Kidman, Toby Kebbell, Tatiana Maslany
Director: Karyn Kusama
LAPD detective Erin Bell finds herself in the middle of a case that touches a nerve on a past assignment and individuals she seems to have left behind.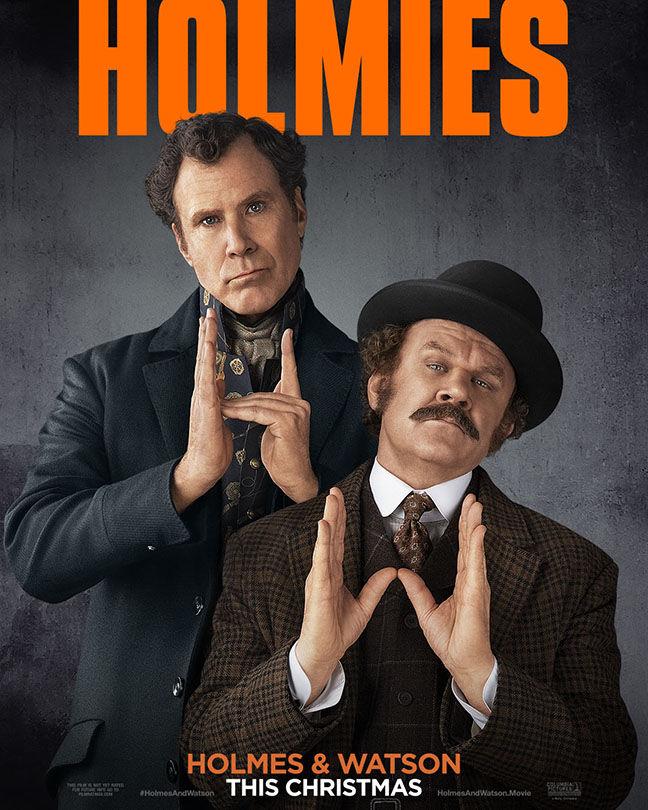 Holmes & Watson
Rated PG-13
Stars: Will Ferrell, John C. Reilly, Ralph Fiennes
Director: Etan Cohen
You've never seen Sherlock Holmes and Dr. Watson like this before. The classic characters investigate a murder at Buckingham Palace in this humorous take on the duo.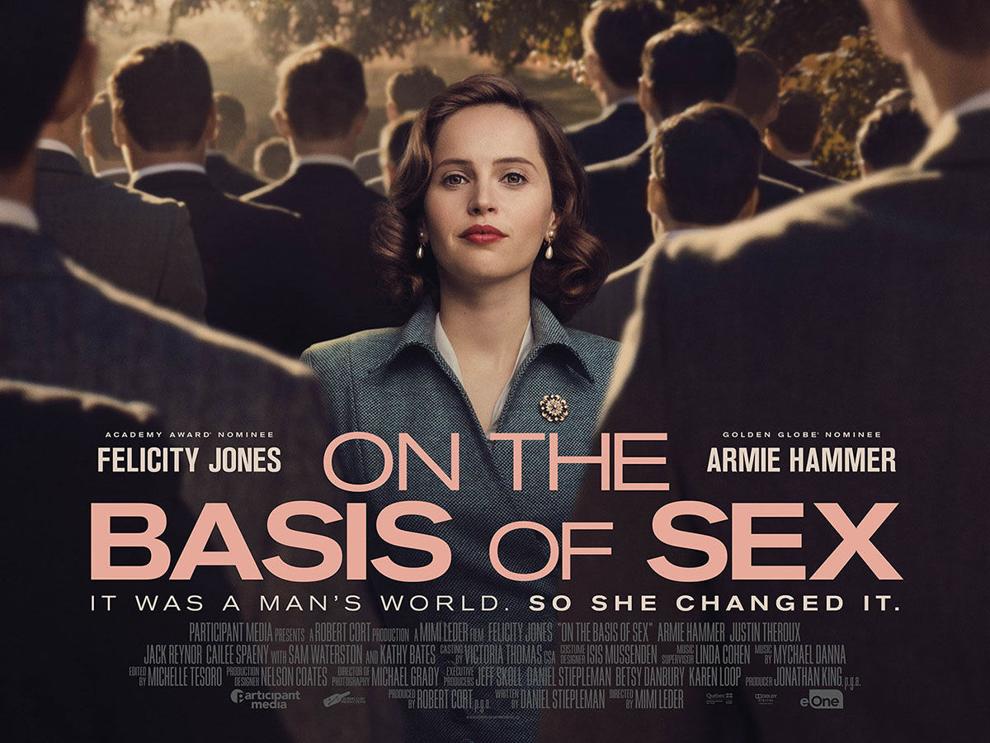 On the Basis of Sex
Rated PG-13
Stars: Felicity Jones, Armie Hammer, Justin Theroux
Director: Mimi Leder
Ruth Bader Ginsburg was a trailblazer in law school and legal opinion, but her route to a seat on the United States Supreme Court was anything but easy.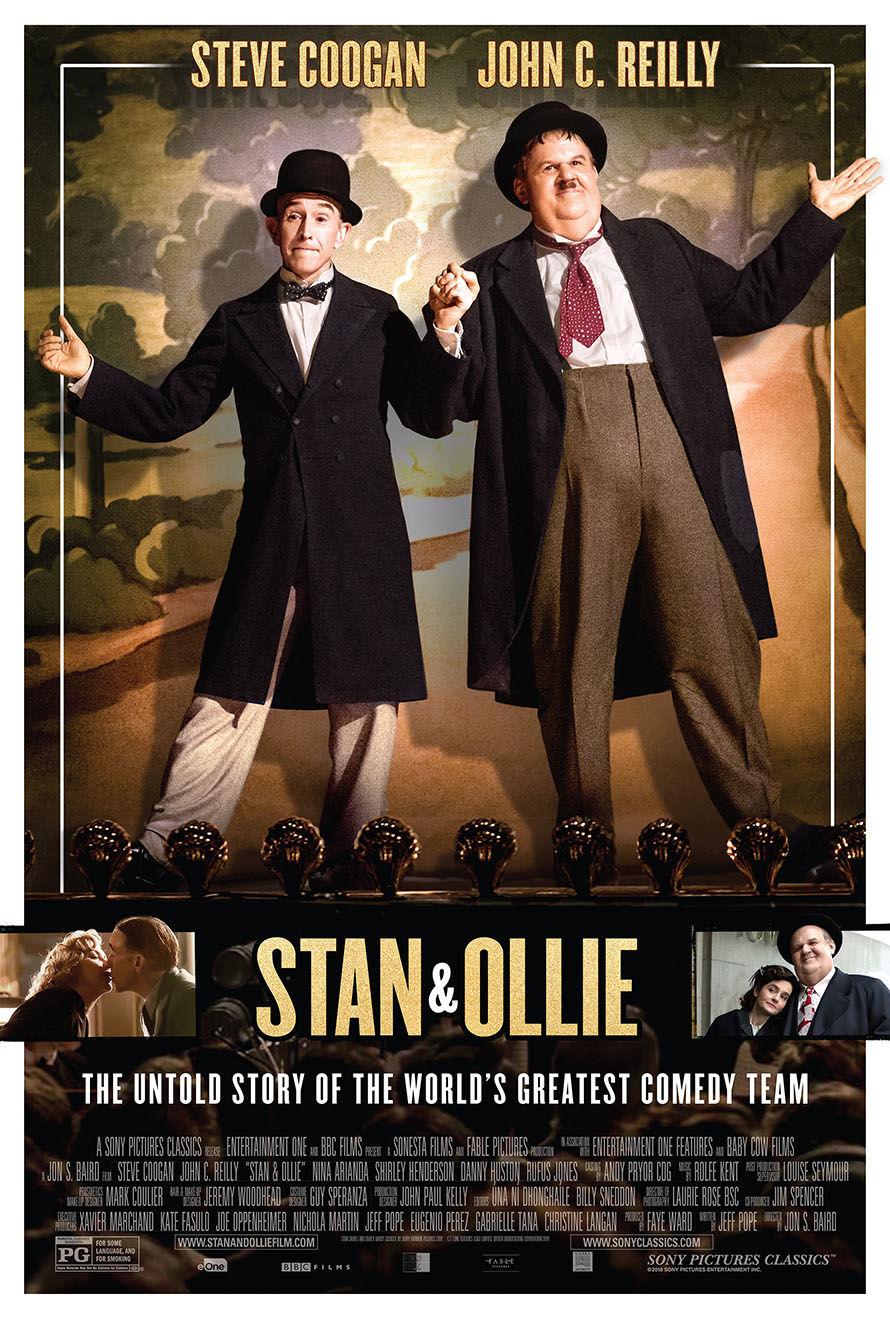 Stan & Ollie
Rated PG
Stars: Steve Coogan, John C. Reilly, Shirley Henderson
Director: Jon S. Baird
Laurel and Hardy embark on a theater tour in an attempt to save their struggling career.
Vice
Rated R
Stars: Christian Bale, Amy Adams, Steve Carell
Director: Adam McKay
Dick Cheney is known to many because of his vice presidency in the George W. Bush administration. Was he really leading the way behind the scenes as a puppet master of the president and other powerful people?